Welcome To New Covenant Church
You are God's

workmanship

, created in Christ to do

good works

! We'll help you

discover the life

of high adventure when you surrender all to Jesus.
Pastor Ken & Dolores Noel (Founders)
NCC was founded by Pastor Kenneth & Dolores Noel. For over thirty years they faithfully served as pastors of Victory Chapel and New Covenant Church. . Their example of love and commitment is echoed in the new leadership of Pastor Doyle and Elayne Hawkins. It is their desire to continue the great legacy built by Pastor and Sister Noel.
Welcome new visitors to New Covenant Church. Come discover the

good works

God has destined you for! NCC offers anointed preaching and clear teaching to help you understand and apply

Biblical Truths

to your life. It is our desire to reveal God's purpose for you and the great hope He has given us through His Son Jesus Christ. Become empowered by the Holy Spirit as we grow together in God's grace and love.
Pasto
r Doyle & Elayne Hawkins
Pastor Doyle & Elayne welcome you to New Covenant Church. With several years of experience in the ministry and hearts to serve God they look forward seeing you in service and at our many outreaches and events.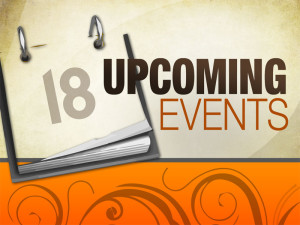 Mark you calendars Moms and Dads, NCC will be having "VBS" Vacation Bible School again this year!! When is it you ask, well it will be……August 7th-11th. August 7th-10th from 6pm-8:30pm and on August 11th @10am. The ages are "Pre-K to Graduated 6th graders". This is always a Fun time of learning about Jesus and how much he loves us! Invite your kids friends and family to come with them!
Worship The Lord In Giving

We give as an act of worship. We ask big, pray big, and expect big things to come out of a people that lives and operates in Kingdom mentality. Jesus is King over our finances and places us as stewards over His income. We give back to launch new Kingdom opportunities for the Gospel to reach to ends of the earth.
Click "Give Now" to start
To Know Jesus. To Make Him Known.

Our mission and vision at NCC is to transform the hearts of people into a close and personal relationship with Jesus where they know Him as Lord, King and Savior. We believe in physical, emotional and spiritual transformation the instant a person accepts Jesus and Lord and Savior.
Church is not a building. We extend God's love to our community and online through all our social media channels. View our new worship videos, teaching and more. Connect and interact in discussion groups.
NCC
Bakersfield CA 93308
Email: newcovenantpcg@gmail.com
Phone: (661) 392-7232
GET THE NCC BULLETIN TODAY
Keep Up to date with all the upcoming events and news from NCC.
SUBSCRIBE NOW
New Covenant Church is a Pentecostal Church of God .